No strings (or wires) attached anymore...
Cause now there´s a new system for hanging art!
The good old nail & string-method is probably well known by most of us. It works, but it´s not the smoothest and safest way to hang a painting... let´s have a look at something that is:
This is cliq-up, our new, unique system for hanging art!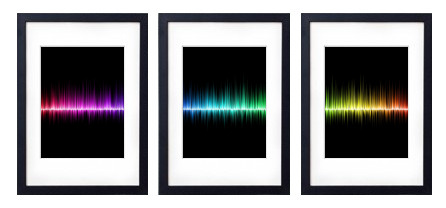 cliq-up - a new art hanging system
cliq-up has several advantages compared to traditional solutions - it´s adjustable both vertically and horizontally, the painting is very close and almost parallel to the wall, and it´s also secured against accidental bumps via the click bratchet.
It is also much more easy, safe, smooth, fast and accurate to hang paintings - especially if there are many paintings that should align and harmonize to eachother, regardless if it´s vertically, horizontally or both.
• Easy to adjust
• Safely attached to the wall with the 'click-function'
• Flush, floating or tilted hanging
• Parallel to the wall (if desired)
• Quick and easy mounting on the frame (or other objects)
• Quick and easy mounting on the wall, especially if there´s more than one painting that should align
• All that´s needed is included - frame mount, wall mount, pads, screws, plug, mounting template
• Developed, designed and manufactured with pride in Sweden